Fun, Games and Party Pieces (Second Edition)
£35.00
Beginner pieces for piano with lots of possiblilties.
"A treasure trove of ideas, games and activities for piano teachers, pupils and their friends"- Music Teacher Magazine
Sold By: Rosa Conrad
Description
A book all about having fun with music right from the beginning
"If ever a composer knew how to capture and retain a young pianist's Imagination, it was Rosa Conrad."
Music Teacher Magazine
"All in all, like Mary Poppins, Fun Games and Party Pieces is practically perfect in every way!
A genuinely delicious alternative to more commercial fare."    
Pianodao.com
"A myriad of imaginative ways to learn pieces."
Melanie Spanswick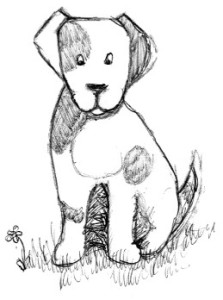 'Fun, Games and Party Pieces' is designed to be used with a teacher, alongside beginner methods as an extra source of fun and interest.
There are so many elements in music which can enthuse and capture a student's imagination. These can be explored right from the beginning. You don't have to wait till you have mastered an instrument to enjoy discovering how music is put together.
Elements such as major and minor, modes, the pentatonic scale, improvisation and the Twelve Bar Blues structure are all featured in this book, in a way which is easy to grasp and make sense of.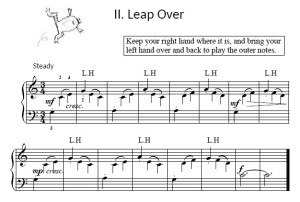 Where you see the guitar symbol, you will find the chord structure. This can be used to enable anyone on a harmony instrument, i.e. guitar or ukulele to play along, for the teacher to accompany the beginner on the piano, and for the beginner to explore the harmony, directed by the teacher.
There are suggestions of ways in which to play these tunes. I hope these suggestions will inspire the students and teachers who use this book to make their own versions, and encourage them to approach written music in a flexible and creative way.
Tap a rhythm on the piano. Play chords. Try tunes in a different octave, key or dynamic. Make your own variations on a tune. Play with friends and swap over. Play things in different ways and have fun!
This digital download allows the buyer unlimited printing rights for use within their teaching studio. Hard copies can be purchased for £7.50 from the composer's website.
Additional information
| | |
| --- | --- |
| Age | Primary School (4-11) |
| Level | Beginner (Initial) |
| Resource Type | Sheet Music – Collection of Pieces, Sheet Music – Single Piece |
| Teaching Focus | Harmony, Note Reading, Rhythm, Technique, Theory |